New Zealand
Wellington Kosher Coop
80 Webb Street
Wellington
Auckland Hebrew Community
Grey's Avenue Deli
110 Grey's Avenue
Auckland CBD
United States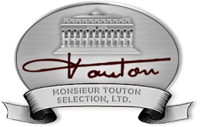 New York
Monsieur Touton Selection LTD
9th Floor
129 West 27th Street
New York
USA     10001
Tel: 212-255-0674, Fax: 212-604-0066
Web : http://www.mtouton.com/
Email : contact@mtouton.com
Los Angeles
Glatt Mart
8708 W Pico Blvd, LA
Ph: +1-310-289-6888
Victor Wines
Victor Wines import and distribute the O'Dwyers Creek range of wines in the following states:
California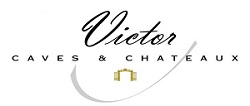 Connecticut
Delaware
DC
Florida
Maryland
Massachussets
Michigan (coming soon)
Missouri
Nebraska (coming soon)
New Hampshire
New Jersey
New York
Pennsylvania
Rhode Island
Virginia
Web: www.victor-kosherwines.com
Australia
Donald Towns Pty Ltd
F8/2A Westall Rd, Springvale VIC 3171 Australia
Ph: +61 3 9544 5426
Email: info@donaldtowns.com.au
Web: www.donaldtowns.com.au
Canada
LCBO Stores
United Kingdom
Importer / Distributor:
Drumstick Products
21-23 Millmead Industrial Estate
London
Ph: +44-20-8885-2600
Web: www.drumstickproducts.co.uk
International orders
Please contact us by email for pricing and order requirements for your country.
Wines sell in a case of 12 x 750ml bottles. These can be a mixed case of any number of Sauvignon Blanc, Chardonnay or Pinot Noir. Shipping options vary depending on location, please contact us for pricing. Pick up is available in Blenheim, Christchurch and Wellington.
Trade pricing is available for Importers/Distributors; Please contact us.